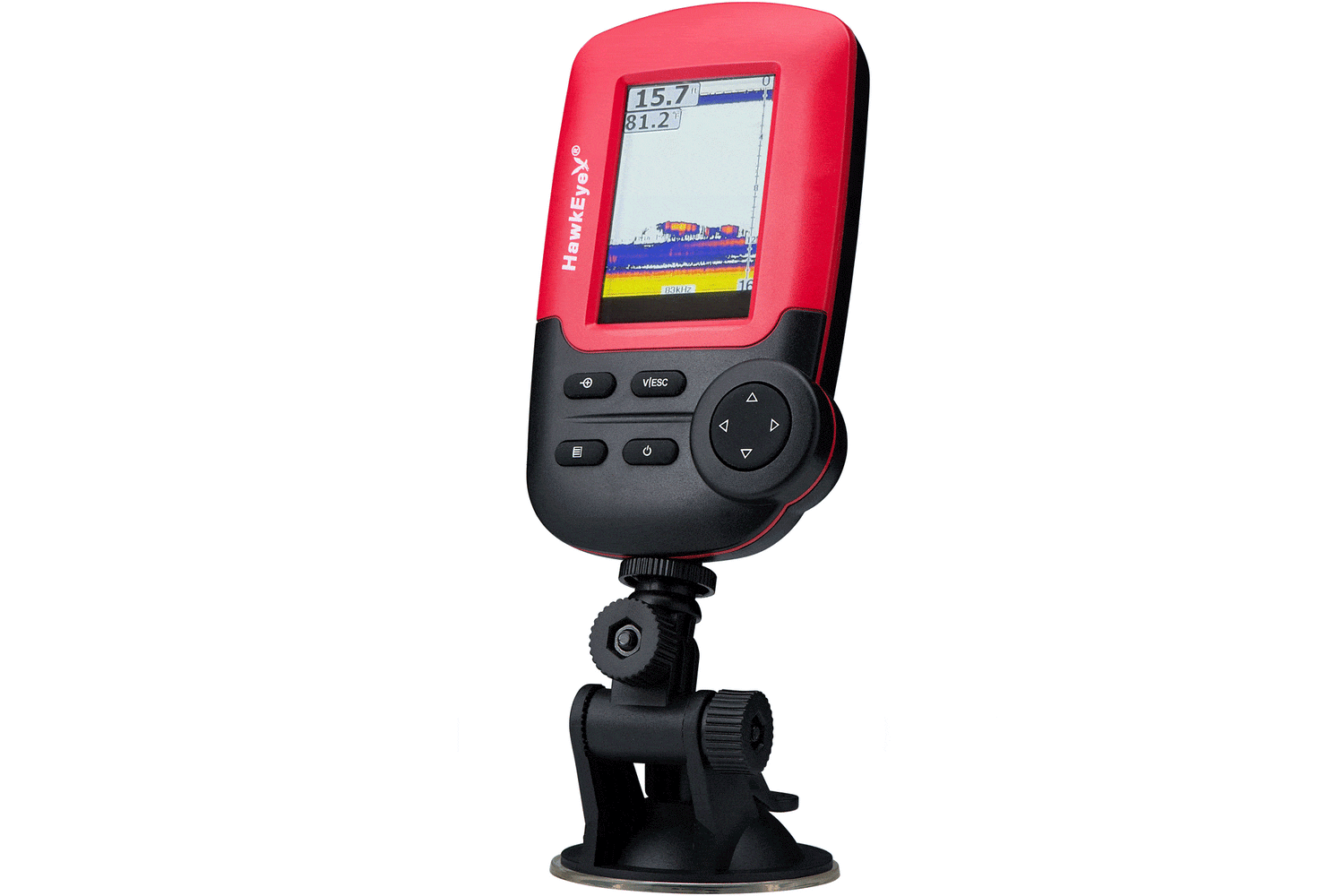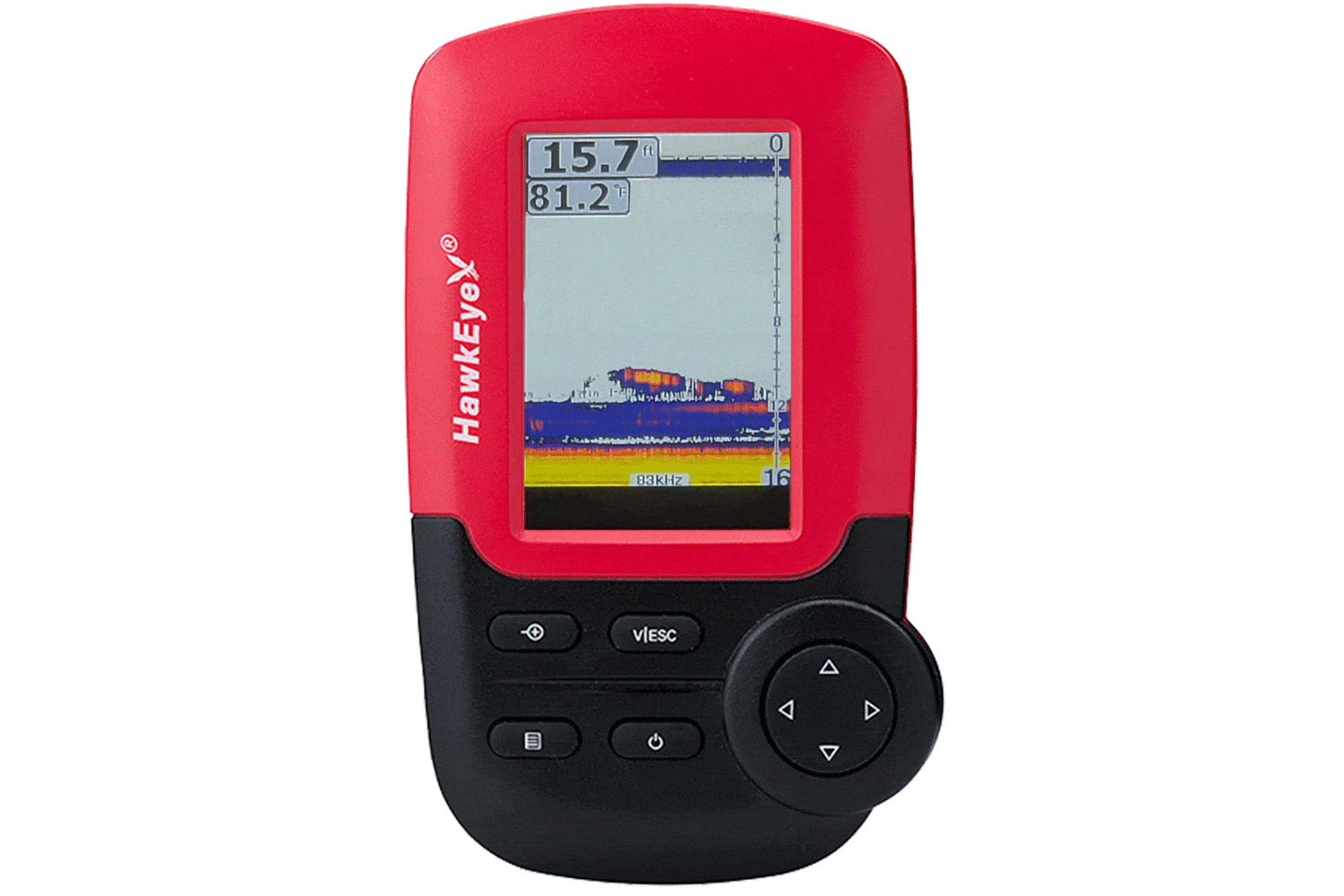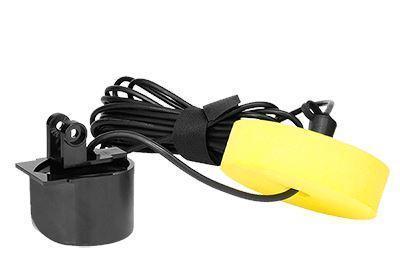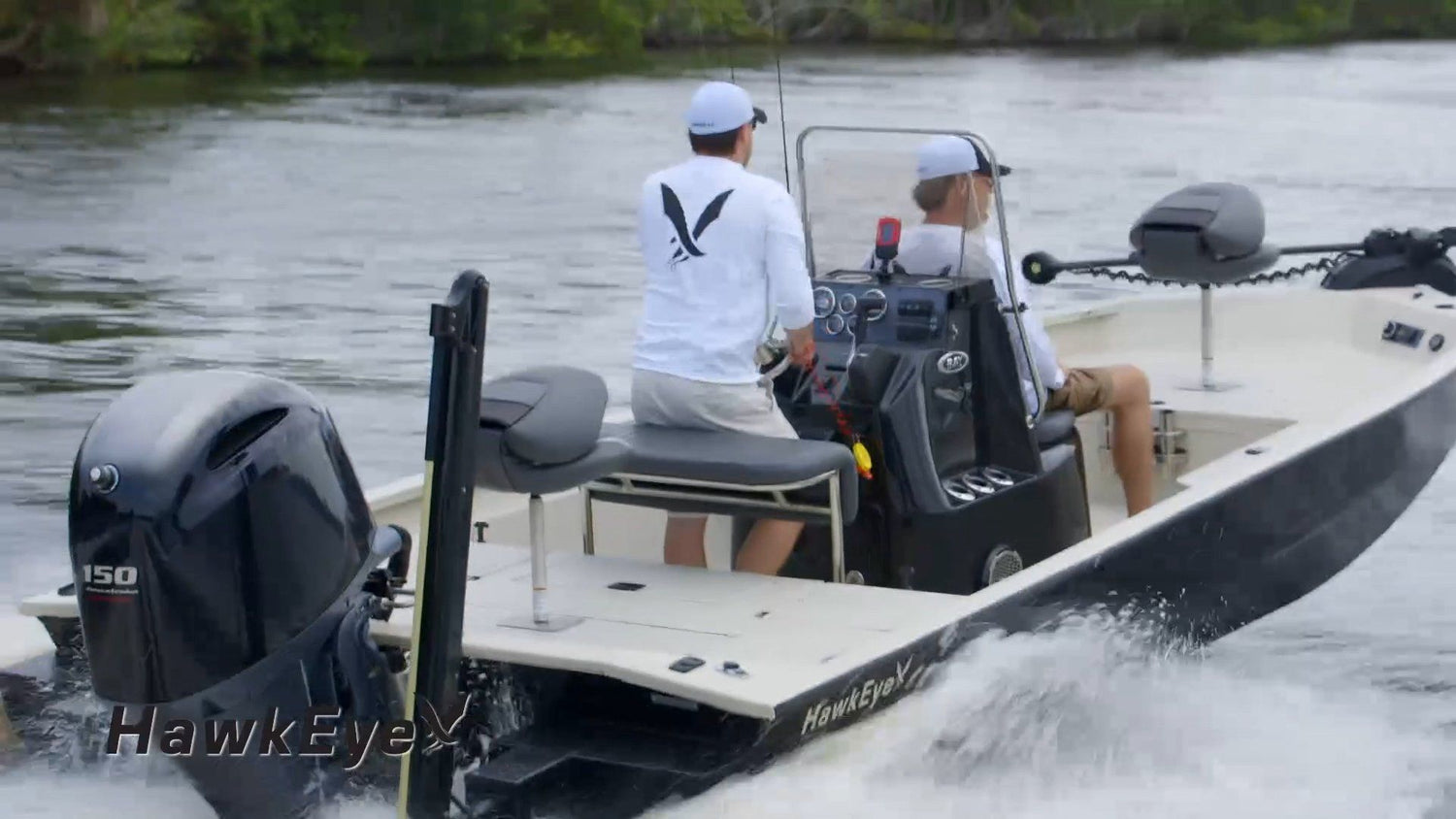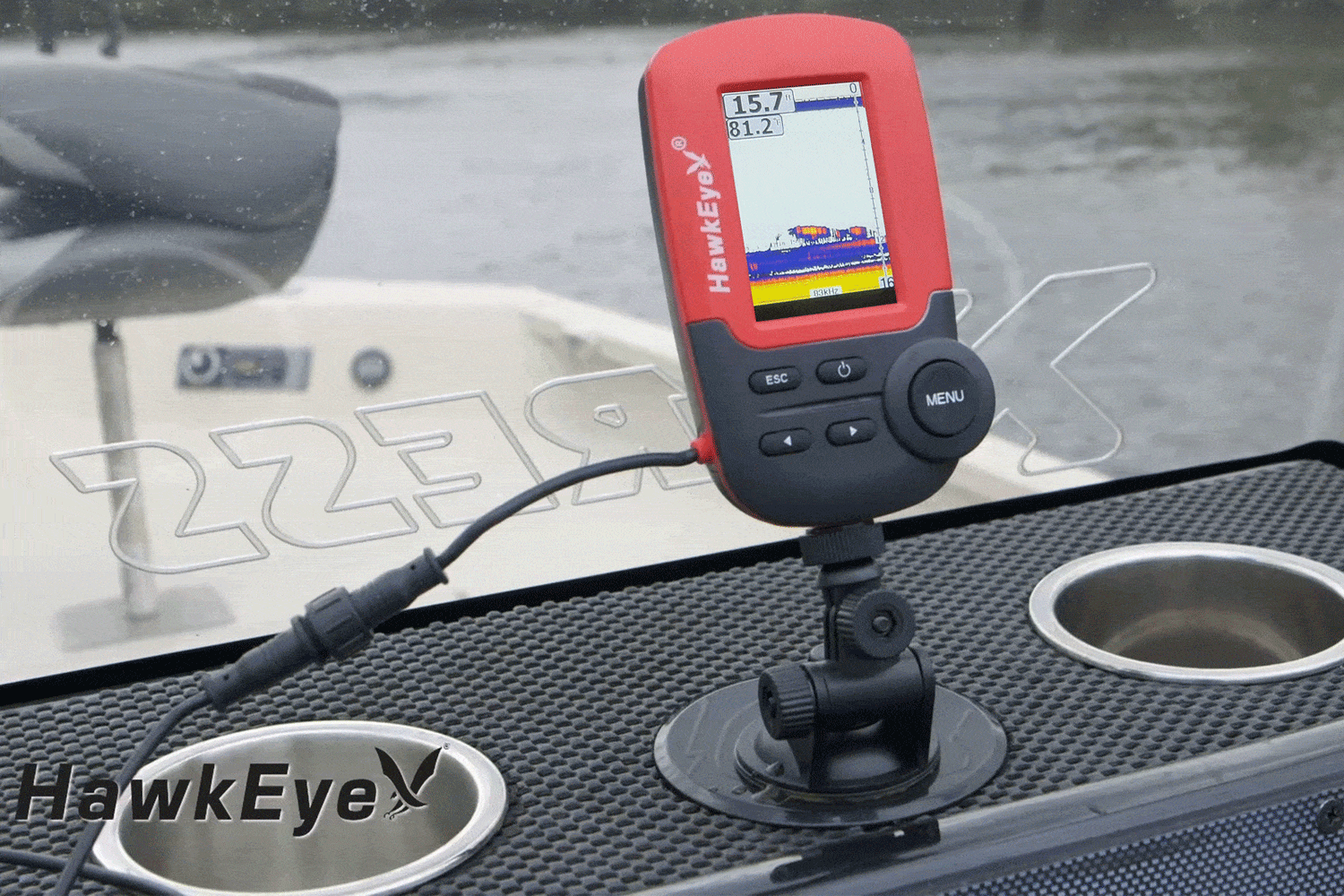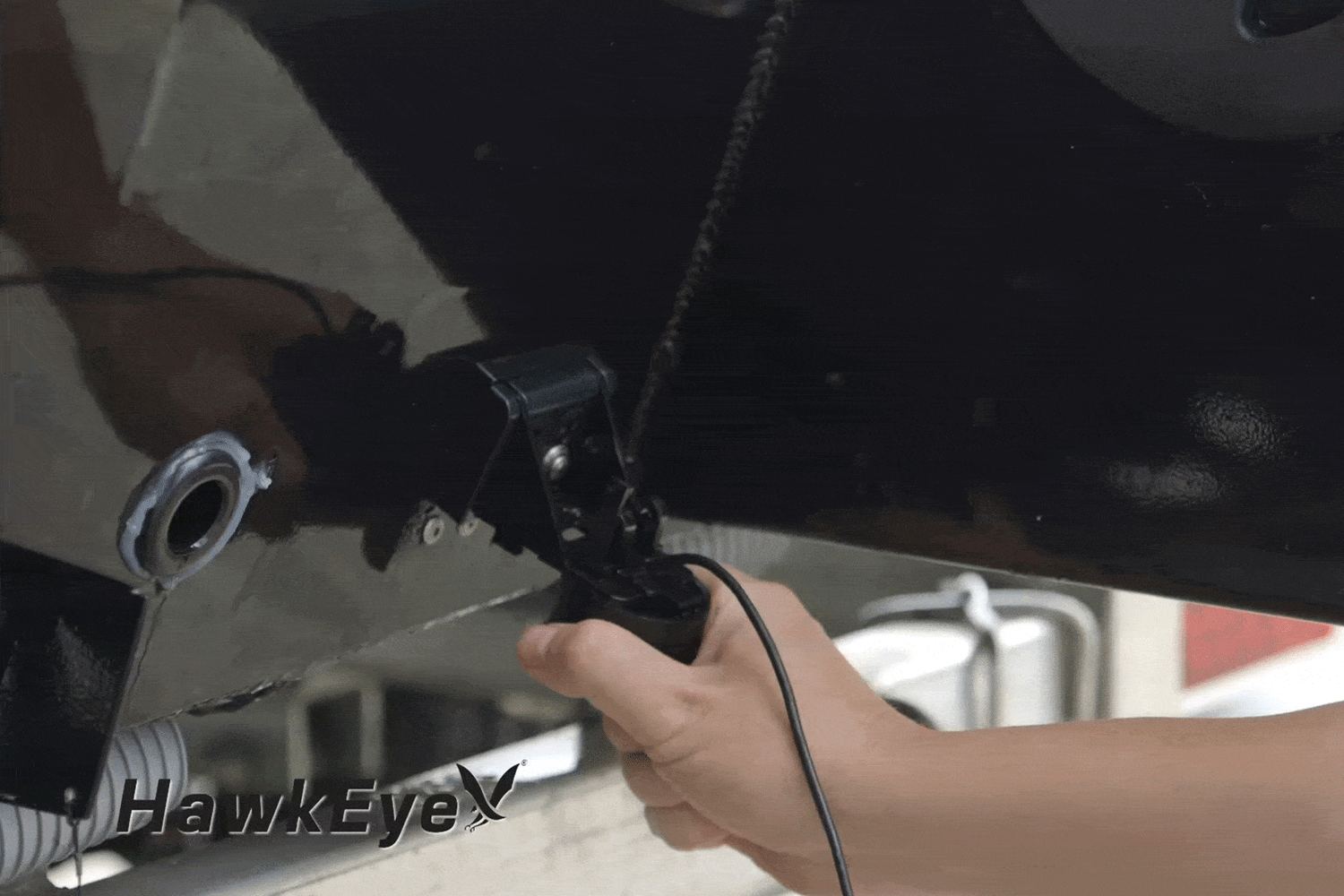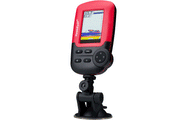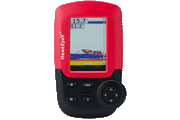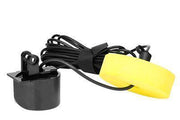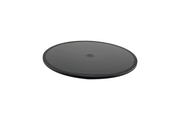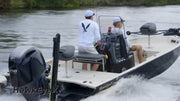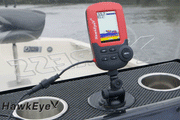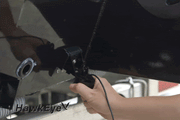 FishTrax™ 1C-b | Small Boat Fish Finder
The FishTrax® 1C-b Small Boat Fish Finder is an All-In-One Kit that makes mounting the FishTrax® 1C on any small boat, with or without a 12-volt battery source, quick and easy. The waterproof FishTrax® 1C is the ultimate small boat fish finder as the FishTrax® Series is the only 100% waterproof fish finders available today. The FishTrax® system also doesn't require a bulky external battery like the competition. The entire system is compact, lightweight, and ready when you are. It's also easily removable with one flip of the suction cup mount so you can take it with you at the end of the day. If you have a power supply on your vessel, add a
FishTrax® Boat Mount Power Adapter
and ditch the batteries.
Regular price
$184.99
Sale price
$149.99
Unit price
per
Watch the FishTrax™ 1C Video
rethink where & how you fish
Maximize your angling experience with HawkEye® FishTrax™ 1C, a highly portable fish finder packed with powerful sonar technology. Illuminate the unseen, locate the elusive, and transform your fishing game with crystal-clear, color display. For the passionate angler seeking a perfect catch - adventure awaits with the HawkEye® FishTrax™ 1C.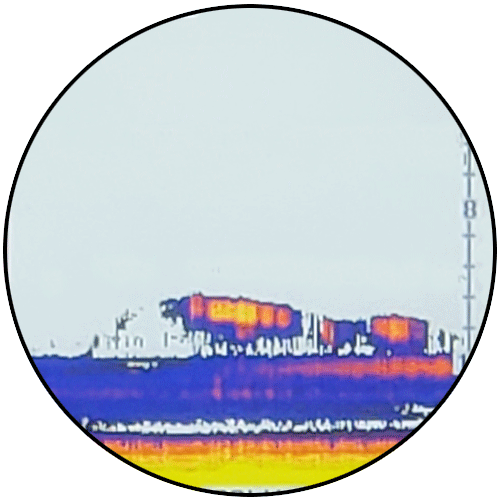 High Definition
Color Display
Delivers crisp, vibrant visuals that significantly enhance the readability and interpretation of underwater objects, fish, and structure.
dual-frequency
fish targeting
Displays either raw sonar data or
FishTarget™ fish indicators. User selectable frequencies pinpoint large or small prey, in deep and shallow water.
FISHTRAX®
INTELLIGENT SONAR
Proprietary algorithmic programming automatically pinpoints and intensifies fish echoes, thereby greatly enhancing the details displayed on the high-definition screen.
Water or Air
Temperature
A sensor integrated into the handheld unit supplies the display with water temperature measurements accurate to the nearest tenth of a degree. This sensor also functions as an air temperature sensor, providing real-time ambient air temperature readings while the transducer is out of the water.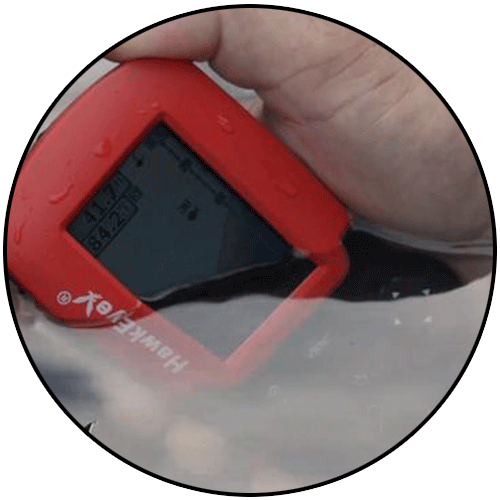 Impact Resistant &
Waterproof
Engineered to resist water exposure and submersion, thereby ensuring optimal performance wet environments. The FishTrax™ 1C is an ideal choice for smaller watercraft such as kayaks, canoes, stand-up paddleboards, and float tubes.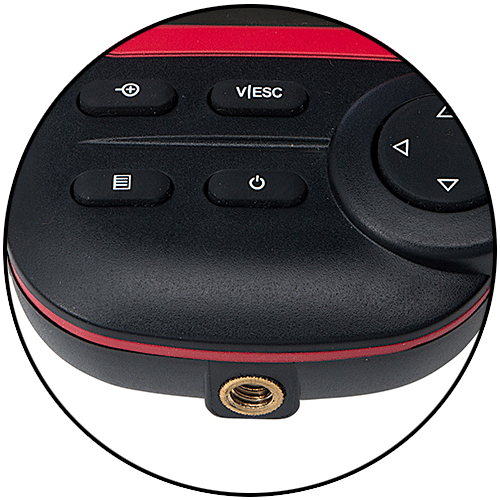 TraxNut™
Mounting Sytem
Compatible with any 1/4 x 20 mounting bracket (action camera mounts), providing flexibility for custom fitting on a range of watercraft, including boats, kayaks, canoes, float tubes, and stand-up paddleboards.
ultra-light
power supply
There's no need to carry around a hefty battery; the FishTrax™ series operates using 4 'AAA' batteries and boasts a battery life that can last multiple days on the water.
Designed and Supported
In The USA
HawkEye® products are produced domestically and abroad, incorporating technology that embodies the spirit of American innovation and creativity.
2 YEAR WARRANTY
YOU BREAK IT... WE FIX IT...
For 2 years from the date of your original purchase we will warranty your depth sounder against any and all damage.  Better yet, we promise to make it as painless as possible.
Looking forward to future use
Purchased for a fly in fishing trip to Canada in May 2022. I have reviewed the features of the fish finder and feel it will be easy to use and dependable. Purchased a suction cup mount transom mount and a weighted pad to place the finder on because the boats we will be using are rentals. I also plan to use on our summer vacation rental in August 2022. Looking forward to using it.
Awesome fish finder
I am relatively new to fish finders. This is the second one I have purchased in the past two years. Both fish finders were close in price but the ease of using the Hawkeye1c compared to the Humminbird is night and day. I am excited to use the flasher feature this winter on Green Bay for white fish and perch.
Pleased so far…
The unit's screen is smaller than I imagined but the imagery on the small screen is very good. I like it's portability. Also, I was really pleased that it actually worked when I placed the transducer on the inner hull of my aluminum Jon boat. My boat leaks so there was a little bit of water in the boat. Not sure if it will work if placed on a dry hull. But I'm not concerned because all my aluminum boats leak!
So far, so good
I've only had the chance to use it a few times, but I am already impressed with this versatile little unit. I own multiple small boats and paddle craft, and the FishTrax is just what I was looking for.
Great
I've compared it to the Lowrance on my boat and it's easier to use and seems to help me find fish quicker and more accurately. Love it! Worth every penny!