20-Years Of Excellence
In Sonar Technology
For the past 2 decades we've painstakingly refined our SONAR technology, enhancing efficiency across all fishing platforms and helping protect vessels from accidental grounding.
FishPod® 5x
Bluetooth Fish Finder
Transform your Smartphone into a Fish Finder with this application-based SONAR device, compatible with both iOS and Android. With over 20 years of marine electronics experience packed into a castable, pocket-sized bobber, you'll always know what below the surface..
FishTrax™
Portable Fish Finders
Utilizing our exclusive TraxMount™ Mounting System the FishTrax™ 1C is the most adaptable fish finder in the world. This compact handheld device employs SONAR technology to determine fish depth, gauge water temperature, and map the bottom contour. Whether you're on a motorboat, a kayak, or ice fishing in winter, it's your go-to device.
FishTrax™
Paddle Sports Fish Finders
This kit integrates the FishTrax™ 1C with a adaptable mounting bracket designed to fit most kayak track mounts seamlessly. It can also be affixed to any paddle sport vessel or boat using the included track mount, ensuring versatility across various watercraft.
DepthTrax®
Boat Mounts
For avid boaters seeking a cost-effective yet robust and dependable boat mount depth finder, the DepthTrax® Boat Mounts are an ideal choice.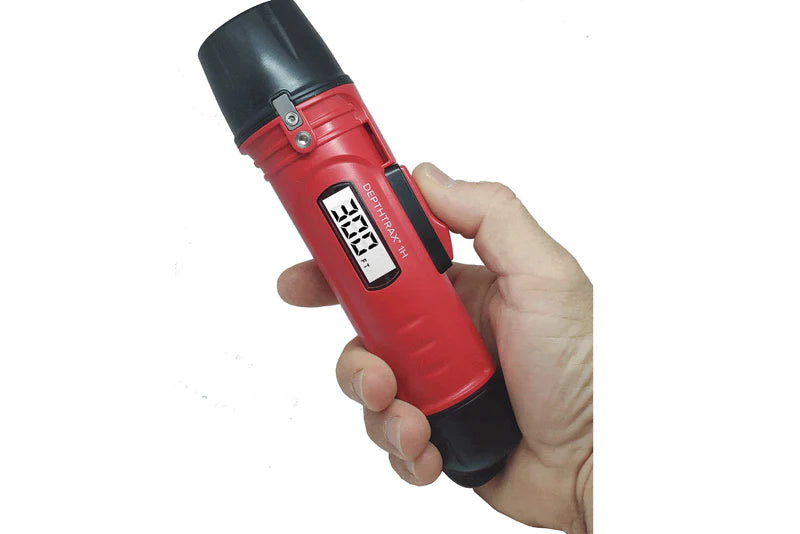 DepthTrax®
Handhelds
No matter where your next adventure takes you, the DepthTrax® 1H provides unprecedented insight into water depth and temperature, at the flip of a switch, in the palm of your hand...
This was an excellent choice to replace the existing in dash depth finder. Very easy to install and works awesome.

— Daniel G

My color kayak fish finder works wonderful.  It shows bottom contour, weeds and rocks.  It gave depth and temperature and marked fish wonderful...

— Larry L

Perfect fit for my old transducer that I broke when I accidentally cut the wire. My 15 year old depth finder works better than ever.

— Tess C