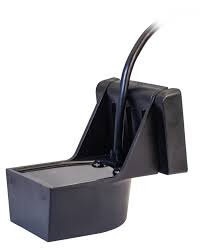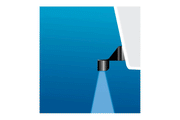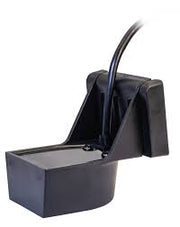 Transducer Exchange
While the transducer provided with your HawkEye® depth finder is suitable for most vessels, we have made it convenient and effortless for you to upgrade to a transducer that is finely tuned for your specific vessel. Our upgrades include high-power, ultra-sensitive AIRMAR® Transom Mount, Thru-Hull, and Glue-In Transducers.  
Includes shipping return label to ship back your exchange.
Regular price
Sale price
$50.00
Unit price
per
important transducer exchange
things to consider
It's crucial to choose a transducer that is compatible with your display. Depth Finder Displays without a temperature feature have a 2-pin connector on the display transducer harness, whereas displays equipped with a temperature feature have a 4-pin connector. These types are not interchangeable and cannot work with each other.
Due to external logistical challenges, we are unable to facilitate transducer replacements outside of the Continental United States. For exchanges outside the Continental United States, we kindly request you to initiate a support ticket by Clicking Here. Our technical support team would be happy to discuss your exchange options
Don't forget to either PRINT these instructions or EMAIL them to yourself for ease of reference during the exchange process.

transducer
exchange options
A wide range of transducers designed to suit various boat types and requirements are available for HawkEye® Boat Mount Depth Finders. These transducers come with diverse mounting options such as transom mount, in-hull, or thru-hull, and offer features like depth detection and temperature measurement. Keep in mind, it's critical to ensure the chosen transducer is compatible with your specific display and boat model.
For example, some transducers come with a 2-pin connector, designed for models that don't include a temperature feature, while others feature a 4-pin connector for models with a temperature feature. These two types are not interchangeable.
***Glue-In Transducers are only suitable for non-temperature depth finder models.***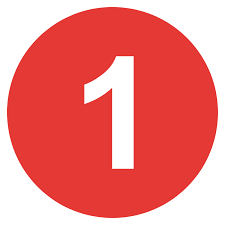 Choose A
Transducer
Choose between a Non-Temperature or Temperature Transducer to match your depth sounder display and add the transducer of choice to your cart.  Upon checkout you will receive a return label via email from Stamps.com. Print it out and hold onto it. You'll need it in step 3.
***Please Note: An automatic "Core-Charge"  of $50.00 for the return of the transducer will be added to your cart. Any orders placed without including this core charge will be automatically canceled.***
Securely Pack
The Original Transducer
Upon receiving the replacement transducer that you ordered from us, kindly repack the original transducer that came with your depth finder into the box in which the replacement unit arrived in.
***The returned transducer must be in new - unused condition and include all the original parts and accessories to receive full credit.   All transducers returned in used condition or with missing parts will be charged a $20.00 refurbish fee.***
SHIP the original
Transducer
Please affix the prepaid return label, which was provided via email from Stamps.com when you placed your order onto the exterior of the box. Proceed to deliver it to either your local post office or your letter carrier.
Within three business days of receiving the returned transducer into the HawkEye® warehouse, a refund of the $50.00 core charge will be processed and issued to your original payment method.
***In the event that you do not receive a return label with the replacement transducer you received from us, kindly reach out to us, and we will promptly provide you with a replacement.***
a note about the "core Charge"
If you do not want to pay a Core Charge, we offer the following options:
Contact customer support and make arrangements to return your core prior to receiving the replacement transducer. This option could take up to 2 weeks.
Contact your local marine dealer or marine store and purchase your desired transducer. No refund for the original transducer will be given.
IF YOU DELETE THE CORE CHARGE FROM YOUR CART, YOUR ORDER WILL BE CANCELED AND REFUNDED.
Transducer exchange
My Transducer exchange went smoothly, received my deposit back as soon as they received the return.
Transducer exchange
It went pretty smoothly sent other transducer back just waiting for my core check. But everything seems good thanks
Service was great. Package came fast. I didn't receive a return label though.
Great company and products
It was very easy to do the exchange and it ia awesome that both types are offered.
Great
Very prompt on all aspects.