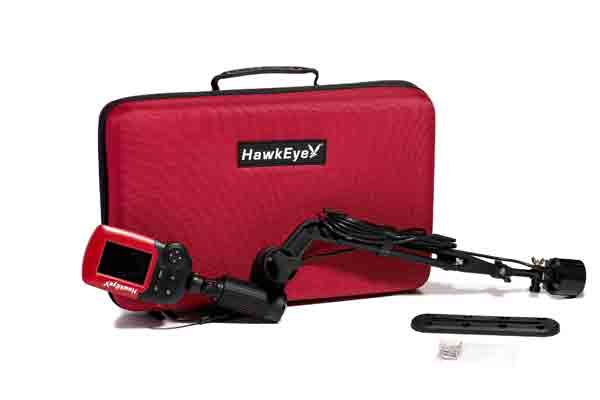 As more and more people discover the joy and excitement of kayak fishing, there's a growing interest in customizing these versatile boats with high-quality, purpose-designed equipment. Among the essentials that can greatly enhance your kayak fishing experience, a top-of-the-line fish finder stands out — and one model that's been making waves in the angling community is the FishTrax 1C from HawkEye.


**Why a Fish Finder?**

When you're out on the water, a fish finder is your underwater eyes. It provides invaluable insight into what's beneath your kayak, such as the depth of the water, the structure of the lake or river bed, and most importantly, the location of your next big catch. A good fish finder not only increases your chances of success but also helps you understand the aquatic environment better.

**Spotlight on HawkEye FishTrax 1C**

Among the myriad fish finders on the market, HawkEye's FishTrax 1C stands out due to its impressive blend of features, reliability, and affordability. Its compact and portable design makes it ideal for small crafts like kayaks. Despite its size, the FishTrax 1C is loaded with features typically found in more expensive, larger fish finders.

**High Definition Clarity**

The FishTrax 1C is equipped with a VirtuView HD color display. This high-definition display provides crystal clear, easy-to-understand readings, even in bright sunlight. It allows you to distinguish between fish targets, bottom structures, and the seabed with unrivaled clarity.

**Dual-Frequency Sonar**

The FishTrax 1C boasts dual-frequency sonar (83/200 kHz), enabling it to cover a broad range of depths, from shallow freshwater lakes to deep sea fishing adventures. Its sonar sensor is even tunable, allowing anglers to adjust the sensitivity to filter out false readings and focus on the catch.

**Easy to Mount**

Outfitting your kayak with the FishTrax 1C is a breeze. It comes with an adaptable transducer that can be troll-mounted, boat-mounted, or used for ice fishing. Its portability means you can use it across multiple boats without requiring permanent installation.

**Other Notable Features**

The FishTrax 1C is equipped with an algorithmic software programming that minimizes false readings, an audible fish alarm to alert you when fish are detected, and an auto-zoom bottom tracking feature that intensifies prey targeting.

**Wrapping Up**

Outfitting your kayak with the right gear can make a world of difference in your fishing experience. While there are many accessories and tools to consider, a reliable fish finder like the FishTrax 1C from HawkEye is undoubtedly an investment worth making. Its ability to accurately locate fish and provide insights into underwater structures ensures that you'll be ready for any fishing situation.

Whether you're a seasoned kayak fisherman or a beginner just starting to explore the sport, the HawkEye FishTrax 1C is a powerful tool that will undoubtedly enhance your angling experience. Happy fishing!