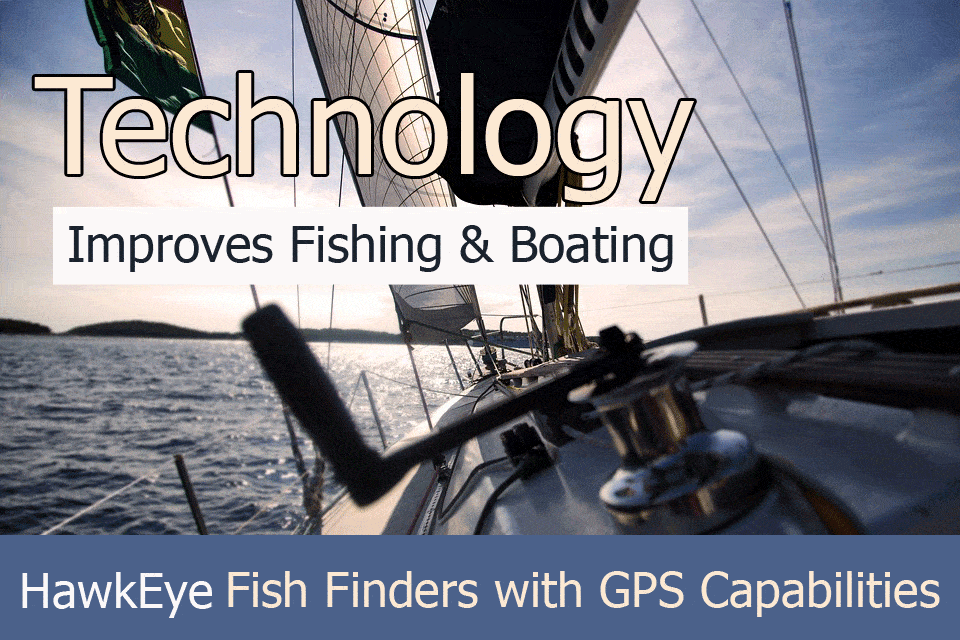 Technical progress seriously affects our lives.
We all understand that the computer and the mobile phone in the last 20-30 years more than any other invention of mankind influenced our lives. Fishermen have become more technological and, in the most straightforward sense, "they changed the peasant horse to an iron horse."


The angler has in his possession not only modern movement techniques by land, water and even by air but also techniques for searching for fish. And if the echo sounder already seems to many fishermen to be quite an ordinary attribute, then the fish finders are still an incomprehensible and expensive toy.

In fairness, it must be said that not every person finds a common language with electronic equipment. Until now, many people (mostly aged) do not use computers and do not even try to comprehend this useful technique. And someone spends money, buys his modern electronic "device" and then uses only 1-2 functions, or even loses interest in acquiring knowledge about many valuable features. Well, to say: there are people not created to work with electronic equipment and nothing can be done about it.

But be that as it may, over time, almost everyone began to use a mobile phone, although not all of its useful functions are used on the phone. Until now, not all users know how to take a photo with a phone or record a video, I am silent about the voice recorder or Bluetooth. Actually, there is nothing shameful about this - not everyone likens rapidly changing technology to achievements of civilization.

When choosing a fish finder, I mainly focus on reducing the load on the fish finder with various fashionable functions, and therefore my fish finder has a longer battery life, and this is very useful when you are a few days away from an electrical outlet. It is about the practical benefits of the fish finder and I would like to talk.
I hope this information will be useful to those who are just going to purchase a fish finder and those who already have it, but so far have scarcely used it.

It should be noted also that we are not talking about traditional fish finder designed for use solely on a boat, but about portable fish finders. Models of portable fish finders are not so much as you might think at first. 

All modern fish finders no longer suffer from the disease of previous years, when  fish finders required a boat as a mounting platform.

Let's start with the basics SONAR.  The main thing that is in any  fish finder , even in the cheapest one, is the function of determining the depth. This function not only provides you with practical assistance while on the water but also helps you out of difficult situations and even saves lives. The  fish finder adds self-confidence to boaters and paddle sports enthusiats, and in many cases without a  fish finder , we would not risk going to unknown places.

GPS Navigation:  Where to go and how - I explained to them as I could, but it turned out that they drove past me, as it turned out only 200-300 meters and did not notice the path leading through the forest to the lake. Cellular communication in those regions did not work, and it was not possible to phone. If we had navigators, I would have dropped the coordinates of the point where I am, and our meeting would certainly take place. Soon, and in this, there is no doubt, everything will look like this: "Where are you?" "I am here - these are the coordinates. Come here. " And according to the sent coordinates you will be found as easily as they find the exit from the metro according to the signs.


Summing up the above, we can formulate the indicators that you should pay attention to when choosing a navigator GPS for fishing:


Memory size and the ability to download maps. The simplest models do not have the ability to download maps, or the loading volume may be only 2-3 areas. If this volume satisfies you - for God's sake. Models of the average price range and above have a slot for memory cards microSD. Accordingly, you can download an unlimited number of cards and store other information.
Approximately half of the models have a barometric altimeter and a magnetic compass. There is a compass in all navigators, for which some also have a magnetic compass? The fact is that the standard navigator for determining the directions of the world needs the navigator to move at least with the minimum speed. You walk on foot - the navigator shows the exact direction. But if you are standing still, then the directions of the world can be determined only by a magnetic compass.
As a rule, all navigators are well protected from moisture, but there are models with a higher level of protection, and there are also floating models that are not sinking in water and are certainly more in demand by fishermen.
The navigator screen in the vast majority of models - color. The difference in price is not significant and, if possible, it is better to acquire a navigator with a color screen 
Agree to see the color image that the water bodies, forests and roads display with a certain color more clearly and habitually. Of course, the larger the screen, the more expensive the navigator, but on the other hand, and more convenient. 

There are some models of navigators in which the screen size is also suitable for use in a car instead of a car navigator. By the way, portable navigators, in contrast to automobile and sea navigators, allow loading not only topographic maps but also automobile maps and even nautical charts.
A significant role is played by the convenience of navigator control with the help of various thoughtful buttons and joysticks. It is convenient to operate the navigator with one hand, at the same time holding it and pressing the buttons with only one thumb.
In the most expensive navigators installed the so-called active antenna, which receives the signal from the satellite faster and more stable.
An important role is played by the convenience of fastening the navigator with a clip on a belt or on the lapel of a jacket pocket. This is a more secure fit than a simple strap.
Be sure to pay attention to energy consumption. On occasion, always buy a navigator that works not from four, but from only two batteries. Navigator will be easier to weigh, less than the cost of buying batteries, etc. On one battery charge, the navigator should work continuously for at least 10-12 hours.
I hope that this information will be enough for you to seriously think about the fact that a portable fish finder and navigation device are not just toys, but perhaps the most important thing for your boating and fishing activities, whether it be kayaking, ice fishing, paddleboarding or traditional boat fishing,  A good fish finder and navigator will not only help you navigate the body of water but also help out and save you from the most unforeseen situations.