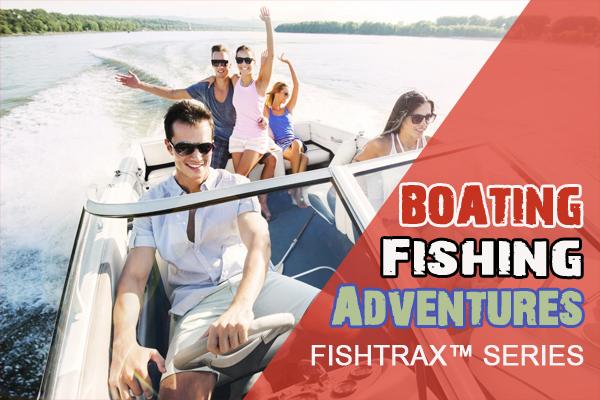 The holidays are here, and you're probably thinking of going on a vacation, but you can't figure out the fun activities you can do there. Whether you want to go solo on that vacation or you're tagging along with your family members, this article will surely help you out. From here, you'll get to know some of the fishing and boating that will not only make your vacation complete but fun and memorable as well. These are Fishing, Boating, Paddle Sports Kayaking, Canoeing, Paddleboarding, Float Tube Fishing, Ice Fishing, Pier Fishing, Jon Boat Fishing, Shoreline Fishing, and Sailing. Stay tuned to learn more about them.

Fishing
While some people have never fished all their lives, others do it as a hobby or get away from everyone else. Still, other people make a living out of fishing. Fishing has so many benefits both to your health and to the people around you. It will teach you the importance of patience and perseverance. While out there fishing, all that matters is the catch. It doesn't matter who you are, gender, or where you come from. Fishing will also help strengthen your family bond in case you decide to go with them. To top it all up, you can go fishing either in the morning, evening, or night.
Boating
Boating has so many health benefits besides fun that will interest you to know. It also gives you a sense of relaxation and freedom, not to forget that it's the only exercise that doesn't feel like a death sentence. Overall, boating is essential for both your mind and body. During summer, this fun activity can save you a whole lot by helping you cool off. Did you know that the sun and sea air is good for you? Sea air has negative ions that can help increase serotonin in your body. Serotonin helps relieve your stress and depression.
Paddle Sports Kayaking
There are so many benefits that would compel you to go on Paddle Sports Kayaking. Besides fun, the activity itself will help keep you physically fit. So, if you've been feeling kind of heavy and unfit and you want to get back in shape, then Paddle Sports Kayaking should be the first activity on your list, especially if you dislike the rigorous exercises at the gym. From moving the paddle, this exercise will increase your muscular strength and improve your cardiovascular fitness, more so in your chest, on your back, and around your shoulders. Kayaking will also strengthen your legs because when you're rotating the torso, you'll be applying the pressure from your legs.

Canoeing
Just like kayaking, Canoeing can also improve cardiovascular fitness and advance your muscular strength, especially in the back, around your shoulders, chest, and arms. These two activities are considered low impact, and they can help improve your flexibility, strength, and aerobic fitness. You can also stand on a canoe and enjoy all the water features that the ocean has to offer. So, suppose you're looking forward to having a more extended adventure on the water. In that case, Canoeing should top your list for the simple fact that canoes will allow you to carry more items on board because of their higher load capacity. Their width also makes them more stable than the kayaks, though the concept is the same.

Paddleboarding
In case you don't find Canoeing and kayaking enjoyable enough, then perhaps you'll fancy Paddleboarding. This is an activity your whole family will enjoy, particularly those that love surfing. Paddleboarding is a perfect weekend getaway activity if you want to unwind. It has so many benefits to die for, and besides, it's easy to learn. This fun activity is good for your whole body's workout and the state of your mind. It's a low impact exercise that will help burn your calories, boost your vitamin D levels, and relieve you from stress. Furthermore, paddleboards are more spacious than both kayaks and canoes, and the boards are inflatable, making them easily portable.

Float Tube Fishing
This is one method of fishing that you'll surely love, especially if you love going out fishing, either as a hobby or to get some time alone to unwind. This method of fishing gives you the freedom to get to any area in the ocean or lake. By simply drifting, you can get to wherever you want to fish. Besides, you won't have to empty your wallet for the equipment needed for float tube fishing, like in the case of kayaking and Canoeing. And for those who love fishing, the chances are that you already have them. The basics needed for float tube fishing are a water bottle, sunscreen, fins, fishing pole, life jacket, and things to make your adventure memorable.

Ice Fishing
Fishing is a sport that you can enjoy any time and any day, regardless of the weather, all thanks to ice fishing. With the battered powdered augers, you can drill a hole in the ice to catch your fish with ease and so fast, for that matter. Ice fishing also has so many benefits, including getting plenty of fresh air, fun, the choice to fish alone or with others, relaxing, and the fact that you don't need any training or skills to partake in this fun activity.

Pier Fishing
Pier fishing also has several benefits to offer besides being fun and relaxing. Not everyone who loves fishing owns a boat, more so the land anglers. Besides, fishing on a boat requires planning and adequate preparation. When you go out fishing using this method, you already have the security of solid grounds. That means that the technique improves your chances of catching fish. Most people take it as a hobby, and the best part is that it doesn't cost as much that you'd break a bank for it.

Jon Boat Fishing
Those that love fishing but fears the deep water can feel relaxed and at ease with Jon Boat Fishing. This method allows shallow water fishing. Jon boats have flat hulls that will enable you to get through the muds and reeds so you can get to the most desirable fishing areas. It's an adventure and a new challenge that you wouldn't want to miss. These boats don't cost as much because of the material used, which is basically wood or aluminum at the bottom. You'll also have extra space for your friend in these boats.

Shoreline Fishing
Perhaps you're on a tight budget, but you still want to go on that vacation and have fun. If you love fishing, then shoreline fishing will sort you out since it's less expensive, and you can take the activities on the riverbanks, ponds, shorelines, ocean, lakes, etc. Overall, shoreline fishing can be taken anywhere as long as fish is there. And besides, you don't need any other special equipment apart from a fishing pole. Benefits of fishing from the shore include stealth, doing it as leisure because the time is yours, and that you can easily land your fish. This method of fishing doesn't scare the fish away because you won't be making any noise, which is one thing that scares away fish, making it challenging for you to catch them.
Sailing
Sailing tops it all up. This activity is suitable both for the soul, body, and mind. You get to experience a whole new different kind of life. The peace and quietness you experience while sailing is close to none. You can see spectacular sceneries when sailing and you also get a sense of freedom. The list doesn't end there. For the romantic fellows, sailing is the best activity you and your significant other can do while on holiday or honeymoon. Both of you can witness the sunset as you take your favorite drinks.