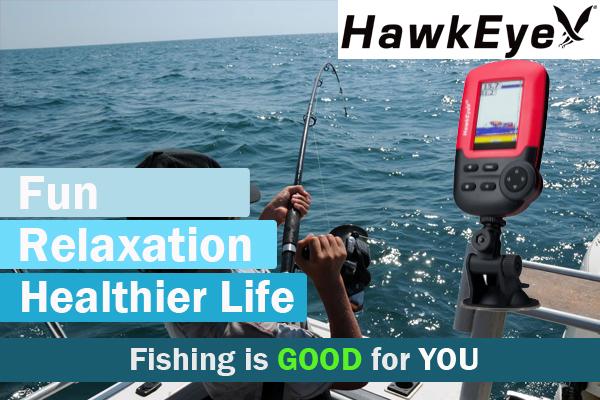 Are you seeking some fun ideas to do while on vacation? Maybe you want to get away from the rat race, or you're planning a vacation for your entire family, but you don't know exactly what activities would be the best. This article will explore the benefits of these activities: fishing, paddle sports, kayaking, canoeing, paddleboarding, float tube fishing, ice fishing, pier fishing, Jon boat fishing, shoreline fishing, sailing.


Fishing
There are plenty of reasons you should choose to fish. Some people like to do it as a hobby while others whenever they can get away. Still, others have never fished at all. Fishing has a lot of benefits. It teaches you how to be patient. Regardless of the way you will hook your bait, you will still need to have the patience to make that catch. That means being still and paying attention to your line while you wait for the fish to take a nibble at your bite. Fishing can take place in the morning, night, or evening, but the best time to fish is between early in the morning, late afternoon, or dusk. So if you are an early riser, or your only free time comes in the evening you still get a chance to grab a fishing pole and do some fishing.

Paddle Sports Kayaking
Kayaks allow you to paddle over large bodies of water while taking in the scenery. Kayaks are flexible since they come with a range of choices. Did you know that kayaking helps to maintain your heart in good shape? While boosting your heart rate, you are receiving a low-impact workout. Because paddling involves activity, your heart rate rises, and your breathing rate rises as well, allowing you to inhale more air.

Kayaks allow you to move over a great deal of water. Whether you bring your kids or a kid at heart, anyone can participate in this activity. Kayaking will allow you to enjoy nature while soaking up the sun.


Canoeing
Although kayaking is a great sport, consider canoeing if you have a lot of equipment you need to carry. Canoeing is specially made for longer adventures on the water. You can see more of the area, and canoeing is a more comfortable movement than kayaking. Even though canoeing requires more effort, the benefits outweigh the cons. You can stand on a canoe. Like kayaking, you get a workout that will benefit your entire body including building muscle strength.

Paddle Board
If neither kayaking nor canoeing is something you are interested in perhaps try paddleboarding. Paddleboarding has had an upsurge in an increase in popularity lately. From people who like to surf to entire families will enjoy paddleboarding. Besides being easy to learn and great for the entire family to do as an outing, you also get an excellent workout benefit that builds the mind and the body. Paddleboarding has been known to reduce stress.

This is a great choice for those who need to unwind. Paddleboards have more space than kayaks and are perfect when traveling on slow rivers. Another benefit to picking a paddleboard is the low price. You don't need to buy any costly gear to go with the boards. They can come in inflatable material, making the board easy to carry in a travel bag. You don't even need a roof rack for your vehicle or equipment to hold your board.

Float Tube Fishing
If you like to fish, have you given any consideration to float tube fishing? There are several benefits to this method of fishing, including getting you into difficult areas. With float tube fishing, you can move out into the center of a lake or anywhere to do your fishing by simply drifting. Float tube fishing will allow you to enjoy this sport without having to shell out big money for a kayak or extra equipment. A good kayak can range from over a hundred dollars to several thousand.

The equipment that you need you probably already have if you like to fish. Either way, the equipment you will need will be a few basics such as a life jacket, sunscreen, fins, water bottle, and a few other essentials to make your time out on the water memorable. Don't forget your fishing pole.

Ice Fishing
If you thought fishing was only for warm sunny days, think again. Ice fishing it's an excellent way of enjoying the sport regardless of the weather. Gone are the days when someone would have to drill a hole in the ice and wait for a long time for some fish to happen by. These days technology makes this method of fishing more achievable regardless of the weather. Ice fishing is a great way to stay in shape because if the fish stop biting, you pack up your gear and drill another hole somewhere else. The battered powered augers make the job of drilling holes faster and simpler. After you have made your catch for the day, you will find some of the freshest fish from rainbow trout to yellow perch.

Jon Boat Fishing
While we're on fishing, how about Jon boat fishing? What is Jon boat fishing, you ask? Jon's boat is a type of fishing done on a boat constructed of a flat material bottom and made of aluminum or wood. This includes at least two or more seats for fishing and hunting. These types of boats remain popular mainly because of the low price tag. While many other types of boats go into a thousand or more dollars, Jon's boat cost stays in the hundreds. Jon boats are perfect for areas in swamps, bayou, streams, mudflats, and other areas.

Shoreline Fishing
Shoreline fishing can make your vacation less expensive if you are seeking a new outing. This type of fishing allows you to fish on riverbanks, shorelines, ponds, and even on the coast. The advantages don't stop there with you being able to do your fishing on any solid structure, such as a pier, walkway, or bridge. The best part about shore fishing is except for your fishing pole, you don't need any other equipment. Some other good places to do your shore fishing can be found on docks or standing on a pile of rocks.

Sailing
There are many reasons why you should take up sailing. For instance, sailing is a great way to see some spectacular scenery, not to mention new places. If you're a romantic, you and your significant other get to drink in the sunset while sailing, nothing like having the wind blow through your hair. You get a sense of freedom. Besides having time to enjoy new adventures, you'll see sights you have never seen before, and did I mention sailing can be a great way to relax while fishing?

Pier Fishing
Pier fishing gives you the security of knowing you're on solid ground. Your odds of catching fish improve. With this low-cost hobby, you may save a lot of money. Pier fishing does not necessitate the use of any equipment.

Hopefully, this article will help you decide which activity you want to try.