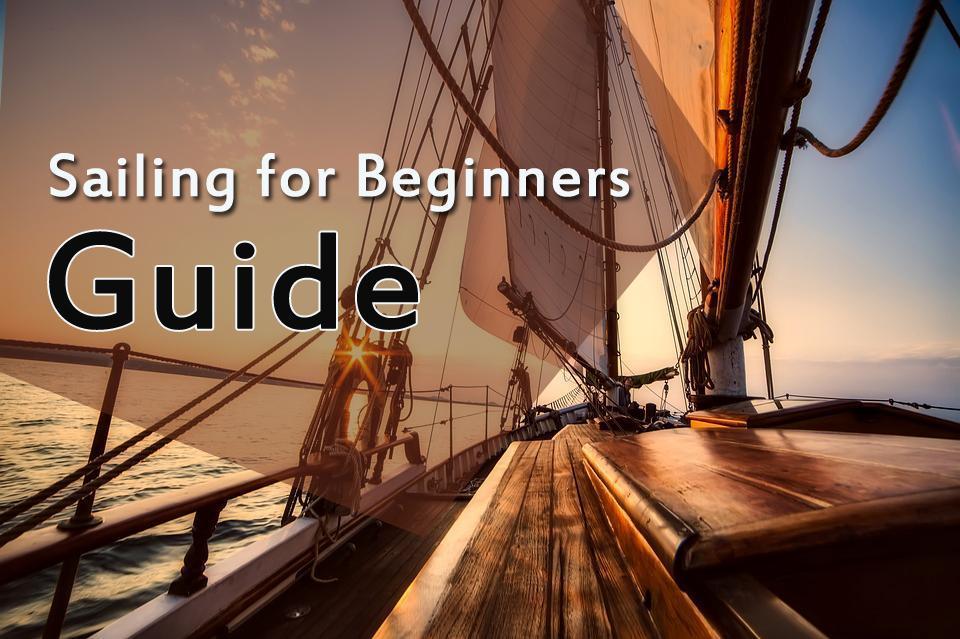 There is nothing better in the world than sailing across the ocean in a cozy sailboat, fully equipped with everything you will need until you reach your destination. 
If you have never sailed before, you really need to add "
sailing
" to your bucket list and take a journey you will never forget. It's time to find out what you been missing. 
Imagine going on the adventure of a lifetime, sailing far out in the middle of the ocean further and further until you can no longer see land. Think about spending the next days, weeks, or even months traveling through deep waters where the weather is fair and breezy, and there is nothing else to do but relax and enjoy your trip until you discover a small island or a low populated area and stop to check it out. 
Exploring in other parts of the world you never even knew existed can be very exciting! Especially when you get to try new foods, learn about different cultures and traditional values,
shop at stores
that offer valuable merchandise you won't find anywhere else, and more. Moreover, the locals are friendly and welcome you with arms open wide. Be careful, you may not want to leave, but you will, considering all the fun just waiting to happen in other hidden territories still waiting to be uncovered.
Learn More about Sailing before Diving Right In
Without any knowledge or experience of sailing, you can find yourself in a lot of hot water.
Therefore, you might want to consider
taking a short course and learning the basics to ensure you will be smooth sailing

. 
Courses are available all over, including online and most are offered at a very affordable price. If you don't want to take a course, then there are other options to help you learn about sailing, like websites and blogs that are specifically built to help point — those interested in sailing for the first time — in the right directions.  
There are also plenty of books to read with loads of valuable information about sailing for newbies and even apps that allows you to go sailing virtually, where you will learn virtually first-hand what to expect while sailing over high seas. Also can learn to use highest rated Sailing accessories like 
depth sounder and depth finder.
Chartering a Sailboat
Just the mention of sailing gives most people an image of well-off individuals sipping champagne on a yacht, but that's not the only possible scenario. Thousands of people sail the seas every day, whether they are rich or poor as it doesn't take much to charter a boat equipped with resources for an ocean trip. If you really want to do something, you will find a way to do it. 
Truth is there are numerous boat chartering companies that offer great deals for prospective sailors and a variety of boats to choose from. Prices depend on the size of the boat and its features as well as the time of the season during travel. 
Additionally, the chartering company will even provide you with a skipper to man the boat while keeping a low profile, at your expense of course. However, if a passenger holds an RYA Day Skipper International Certificate of Competence (ICC) or equivalent, then you won't require a captain. 
Be sure to request a "tender", if your boat doesn't already come with one. When you need to drop anchor at a bay or go on a short distance fishing excursion, a tender will comes in pretty handy. 
Finally, before setting off to sail, you will need to pay a deposit that you will get back after your trip, as long as the sailboat is not damaged.
Where to Sail off To and What to Do
While just traveling to exotic destinations by sailboat may be sufficient for some, there are other fun activities you can add to your itineraries, such as diving, fishing
(
Check out more best sailing fishing accessories
like 
handheld depth finder and
portable depth finder
)
and windsurfing which can also be a blast. In addition, one of the beauties of traveling by sailboat is that unlike big yachts and long ferryboats, smaller boats can dock at any harbor or bay to avoid all the hassle and crowds on land. 
Greek Islands
One place to consider sailing to is Greece. Starting in May, hundreds of boats will be lining up for a mesmerizing vacation, sailing the Aegean, where a sense of unparalleled freedom in connection with nature is felt throughout the air. Both novice and experienced sailors alike can appreciate the scenery of the attractive playground known as the "Greek archipelago" where endless beaches and secret coves — that can only be accessed by boat — are waiting to be explored.
Tahiti and French Polynesia
Somewhere between California and Australia lies a stereotype of paradise about the size of Western Europe, known as the "French Polynesian" where 118 islands are scattered across the Pacific Ocean stretching over 2000 square km. With sparkling crystal blue lagoons, beaches blanketed with white sands, and high island lush slopes, who would want to be anywhere else? 
Whitsunday Islands, Australia
This prime vacationing area that sits right off the Queensland coast is what postcards are made of and a perfect spot for first timers and professional sailors alike. Calm seas and cloudless skies are the scenes that surround 74 islands with half drowned mountain ranges that are the products of one of the Seven Wonders of the World, the Great Barrier Reef Marine Park. You won't find anything ordinary here, only exotic fish, and sea turtles that divers can enjoy right from their boat. 
Zanzibar
Sail off the coast of Tanzania through the Turquoise waters of the Indian Ocean to Zanzibar and get the sense that you are traveling through history to the ancient Oman of yesterday to the Kingdoms of Persia. Like everyone else traveling to the west coast of India, you will arrive at the Old Stone Town, an evocative location in Africa before making your way through the picture-perfect beaches of the spice island where you will find snorkeling and diving at its best. 
How Much Will This Cost?
Cost depends on the time of the season, and the size of the boat you would like to rent along with any features you require. Like hotels, sailboat rental company's divide seasons into periods of demand that include low, medium, and high.
Here is an approximated example to give you a rough estimation; Say you are interested in renting a 3 cabin, 36 ft sailboat, fully equipped with a deluxe kitchen and two bathrooms, during a high-demand season. This could cost around $2,200 per week or $66 per day, which is basically the same amount it would cost to rent an average hotel room. One thing to note is that this price does not include harbor fees where Greek harbors charge around $5 per day, or fuel costs, which of course depends on the distance traveled, but may cost roughly $200 per week. 
You can stock up on food and water to cook your own meals and avoid the cost of eating at restaurants, and things like sheets and towels are provided by the rental company. 
Conclusion
Sailing with friends
or a romantic partner can be an extremely joyous time in your life as long as everyone follows some rules. Remember, you will be spending a lot of time together in generally close quarters where privacy and space will be limited so try and pack light. Honoring the ground rules and mutual respect will go a long way when traveling with a group and it helps when the time comes to foot the bill as everyone can pitch in making it very affordable to go on a prime journey and make memories together that will last a lifetime.