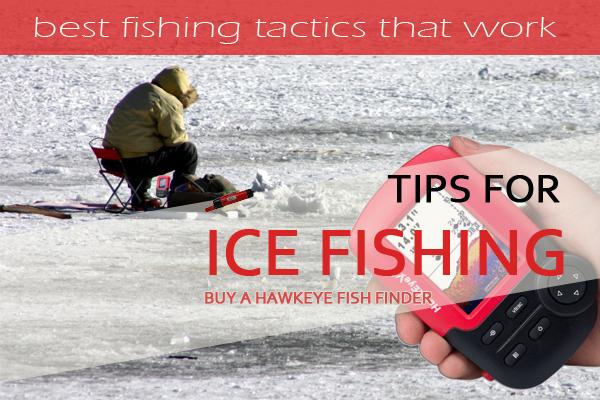 When ice fishing, there are several tips you should apply to stay on top of the game. Other anglers may be making big catches, but you struggle. The site where you go fishing, and the quality of materials you apply to catch fish will determine your success. Take time to research the
best fishing tactics that work
. Ice fishing is a bit dangerous when compared to water fishing. You will have to drill holes on ice and wait for the bait. When moving over the ice, there are chances of sinking if you step on a thin layer of ice. The long time you will stay on ice will expose you to the danger of excessive cold. You will still make a living through ice fishing if you follow the right tips. There are many people out there who go
ice fishing
, and it has helped them a lot. You should know what to do in different instances, and your ice fishing activity will work out. Below are some of the tips you can apply when out there ice fishing:

1. Let a local accompany you or hire a guide
You may be new to ice fishing in a given frozen lake. In such a case, you should get a local to guide you to the fishing grounds. There are specific areas where fish is caught. The local will also reduce the chances of being involved in an accident because he will offer the necessary guidance. Ask questions if necessary so that you will master the art. Some people serve as
ice fishing guides
for those interested in recreational ice fishing. It is advisable to hire them because they will make your work easier. They will guide you to the right positions to drill the ice and remind you to bear in mind the safety precautions required when out ice fishing. You can learn from then plan a solo fishing adventure alter. 

2. Invest in warm clothing
Ice-cold will slow you down or even affect your health if it is not handled well. To
enjoy your outdoor adventure
, ensure you invest in a warm jacket. The jacket should reflect light so that you can be noticed in case you go fishing in a place where it is remote. There are several layers of clothes you should wear to beat the cold early in the morning. Ensure you invest in the right clothes, and your fishing adventure will be easy. Some of the clothing you can wear may cost a lot of money. It is good to invest in the right gear rather than exposing yourself to the risk of freezing. 

3. Get a fish finder
Applying the latest technology incorporated in the
HawkEye FishTrax Ice Fishing Fish Finders
is essential when ice fishing. Ice fishing requires drilling of holes. The holes you drill will eat into your calories. There is no need for drilling several holes in places where there are no fish.
Buy a HawkEye fish finder
that utilizes sonar technology to let you know whether fish are in a given place where you have decided to drill the hole. HawkEye produces several different models of fish finders; it is essential that you compare the fish finders models then decide on the model that best suits your fishing experience. People who have been using HawkEye fish finders in their adventures have increased chances of catching fish. The sonar will indicate areas where there are obstacles under the ice. In some cases, you will find schools of fish in such areas making it easy to increase your catch. Always ensure you get a reliable fishfinder like the HawkEye FishTrax Series, and it will make your work easy when on the ice research for places where you can catch the fish. 

4. Master one fishing technique
There are
several fishing techniques
out there. It is essential to master one fishing method and stick to it. Beginners can try different ice fishing techniques, but they should finally stick to one that they prefer. Ensure you stick to a method that will work for you. Some people find specific methods of ice fishing convenient for them. It is essential to consider a method that will increase your chances of catching fish, and it should not expose you to stress. Those fishing for recreation purposes are free to try different methods because they are after the fun. It is a different case for those who are out to fish to make ends meet. Invest in a method that can offer you the highest returns if you would like to make a living. 

5. Take into account your safety
When ice fishing, you should always have safety measures in mind. There are some areas where ice is thin. Working with a local expert will make it easy to identify such areas. There are other fishermen out there who may have drilled holes in different places. Ensure you inspect the surface well before you step on it and start drilling. Your life will be in danger if you can step on thin ice, and it ends up collapsing, burying you alive. There are many people out there who have been affected by accidents. Wear the right protective gear and always be alert when moving over ice in your preferred fishing ground. 

6. Fish early in the morning
Research shows that fish is active early in the morning during cold seasons. If you can wake up early and drill the holes, you will increase the chances of catching more fish. Apart from waking up early, ensure you visit a place where you will get much fish. Some people find it hard to wake up early; you can as well try your luck late in the evening. There are several simple steps you can take to
increase your chances of catching more fish
. Waking up early and choosing the best fishing ground will increase your chances of catching more fish. There is a tendency where people struggle to catch trophy fish. Start by catching small fish, and with time, you will be lucky. You will be frustrated if you can start ice fishing to
catch a big fish
, but you end up catching small fish. The small fish you will catch will add up, making it a big catch at the end of the day. Never give up. There are some days you can go home without fish, but there are also other days to make a big catch. People who stay consistent end up catching a lot of fish at the end of the day. 

7. Use shiny maggots as bait
The choice of bait you use will determine the type of fish you will catch. Experienced ice fishermen recommend using shiny maggots because they tend to attract fish under the snow fast. The bait can be bought online. Ensure you choose the right places where to lay the bait, and it will increase your chances of attracting a lot of fish. 

8. Use contour maps
Even while using a
HawkEye FishTrax 1C ice fishing fish finder
you should also consulut contour maps. The maps will give you an impression of what the lake button looks like so that you don't have to drill hole after hole searching for optimal habitat. There are some lakes where you may be fishing during summer, but you would like to try your luck ice fishing in such areas. Utilize the contour map, and it will be easy to locate the areas where you used to catch a lot of fish during summer. Remember locating the perfect spot where fish rest will increase your chances of catching fish.