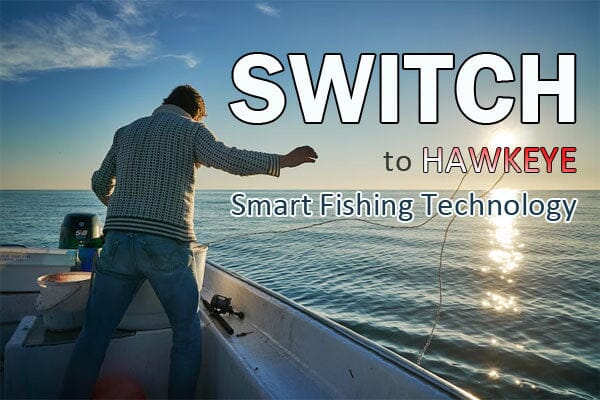 According to numerous surveys, recreational boating and fishing continue to provide a large economic contribution to the United States, improve people's quality of life, and protect the country's natural beauty.
Different sorts of
fishing and boating
should be accompanied by the proper equipment to ensure you have a pleasant time. This article will discuss the importance of fishing and boating and the right electronics for different activities.
Importance of Boating and Fishing
It helps in building confidence. People develop self-confidence as they improve their abilities and have greater success in various boating and fishing activities. Additionally, it results in a more positive self-image and independence. Successful boating and fishing activities lead to the development of confidence, which is then exhibited in work, school, and family activities.
Improves coordination. Getting to balance on some boating activities equipment is a hassle. Fishing also requires coordination and balance. You must stand cautiously fishing from a boat to avoid falling into the water. When reeling in your fish, you also need balance because if you lose your balance, you could also lose your catch. Coordination is built through such activities, and you can incorporate it into your daily activities.
It helps in teaching perseverance. Fishing and boating require commitment, effort, and endurance. You cannot give up after just a short while. Fishermen wait for the ideal catch for hours.
Humans learn from fishing to keep trying even when they fail. This results in a stronger work ethic, which is necessary to succeed in school, your career, dealing with family issues, etc.
Improves bonding between your loved ones.
Teaches patience. Let's face it, a person with little patience can find fishing and boating difficult. Catching a fish can take only a few minutes, but it can also take several hours or even a whole day. Additionally, patience is a virtue when learning to surf in the water and other sports. You'll gain patience from this and use it at work and in the classroom.
Boating
Boating
has numerous list of activities you can try alone with your friends, and they include,
Paddle Sports Kayaking
With its use of double-bladed oars to propel small boats called kayaks, kayaking is one of the water sports with the fastest-growing popularity. These vessels are long and narrow, with a modest entrance in the center. You can extend your legs forward since there is room in front of them. Kayaking is appropriate for everyone, regardless of their skills, age, or interests, and is as varied as those who enjoy the activity.
You can opt for calm water kayaking or whitewater kayaking. That calm mainly includes lakes, low tidal oceans, or gently flowing rivers. Whitewater kayaking involves rapidly moving water. Ensure you have carried proper equipment such as helmets, snacks, sun protection, a watch, etc.


Canoeing
This activity is primarily performed in an open boat, where one or two
paddlers
move the boat forward, either seated or kneeling. A canoe can be used on calm lakes, gently flowing rivers or even whitewater. Equipment needed to stay afloat, and safe are,
Dry bags
Paddles
A personal floatation device
Sun protection
Watch
Water shoes
Helmet
Paddleboarding
We provide stand-up paddle boards that can be utilized on lakes, rivers, and the ocean.
Stand Up Paddling (SUP)
is simple to learn and something the whole family can enjoy. SUP helps you take in the serenity and tranquility of being on the water while strengthening your core and enhancing your balance.
This boating activity entails standing up on a board and navigating the water using a paddle. If you decide to kneel on the board, you'll use your arms to move yourself and your board ahead. Some of the equipment you need is,
Life jacket
Dry bag
Leash
Swimsuit
Rashguard
Compass
Helmet
Sup Carry Strap
Surfing
Today, surfing is one of the world's most well-liked and well-known extreme sports. On a surfboard, either standing or lying down, it is done by riding the waves in the sea or ocean. This intense activity, considered to have started in the Southern Hemisphere in the past, was more of a need than a pastime.
Originally surfing was used as a means of getting back to the land from the ships. S; surfing evolved into a hobby and then, in 1920, was recognized sport. For a better experience, most surfers prefer to surf at dawn or evening. There are different types of surfing, such as wind, kite, wakeboard, and skimboard. Some surfing equipment you need are,
Surfboard
Surf shoes
Surf Jerseys/ Surf Sweatshirts/ Surf Lycra
Surf Goggles/ Surf Gloves
Fishing
Fishing
is done for both recreational and food consumption purposes. Recreational fishing can be for competitive purposes where prizes are won for exercise or leisure. Such activities include,
Float Tube Fishing
Float tube fishing
is catching fish floating in a small, inflatable boat called a float tube. They are compact, transportable, and light. Float tube fishing is mostly done in lakes and other still bodies of water where the sportsmen can float past on a smooth surface. The float tube resembles a little armchair because it has a specific seating area and a back that wraps around the edges for support.
Ice Fishing
This type of fishing takes place in frozen water bodies. The activities are mainly done during the winter season and spring. The seasons will determine how drilling will be done. If it is during the spring, the hole is dug into the land, and in winter, it is vice versa. It calls for a lot of patience and good strategy to make a catch.
Ice fishing equipment
includes,
Drill
Bait
Fishing rod
Fishing line
Hooks
Parka
Tackle box
Pier Fishing
Pier fishing is a mixture of the two fishing techniques. It combines the convenience of shore fishing with the accessibility of boat fishing from the water. In advance of engaging in this form of fishing, determine the species to target and the optimal times to fish based on seasonality, migration patterns, and environmental considerations.
You can utilize internet fishing forums and your neighborhood bait shop for information. You can then decide what kind of bait and fishing equipment you require.
Jon Boat Fishing
This type of fishing involves the use of a Jon boat. This vessel is a flat-bottomed boat with benches best suited for calm waters. They are used for shallow-water activities such as fishing, hunting, transportation, recreational boating, etc. Some designs can be altered by consisting entirely of a deck, with no benches in the middle, just open space. Fiberglass, aluminum, or wood are used to make Jon boats.
Shoreline Fishing
Fishing at the shore
is a fun way to pass the time. The nicest part of this type of fishing is that you don't need a boat and can literally try it anywhere, including the beach, the lake a few miles away, the river or stream behind your house, and nearby artificial structures like jetties and piers. It is an excellent way for beginning anglers to get started in fishing and is budget-friendly. The equipment you need are,
Fishing reel
Bait
Storage bucket
Tackle
Depth sounder
Conclusion
If you plan to go out fishing and boating, carry the necessary equipment required. You can find the necessities and guidance from different online tutors. If you need boating and fishing equipment, visit our
website
, and we will help you choose the best of them in terms of quality and price friendliness
Whether on a sunny or cold day, there are various boating and fishing activities everyone can participate in. Watching and using your electronic devices throughout the year is becoming hard, thus opting for outdoor activities.